I know it's not Monday, but I couldn't help myself. When I started to enter a title for this post, I kept hearing Dorothy chanting "lions and tigers and bears.." you get the picture. But another reason I chose those two little words is to poke a little more fun at the Fifty Shades books. Hell, with so many other authors literally hijacking part of the title and making their own "Fifty Shades of Whoever" books why not take back "oh my?" It's not like E.L. James has the rights to those words, but I'm betting she has her book titles copyrighted. In other words, you aren't going to see a Fifty Shades of anything or anyone from me or my other alter egos.
But I digress...
Today's post was supposed to discuss the difference between erotica, erotic romance, sensual romance and porn. You would think there are universal definitions for these genres and you would be correct in that assumption. Unfortunately...and this is a big one...many authors don't understand the differences so how the hell do we expect readers to figure out the labels?
As I look at the whole thing you have a couple different camps here. The first one is both writers and readers who don't want to be associated with anything that could be considered "porn" or even a bit risque. Anything that has the word erotic or erotica in it means they have to keep it secret. No one can know they like to read about two or more people getting it on and heaven help you if you write the "smut." We'll call this group "Smut in the Dark."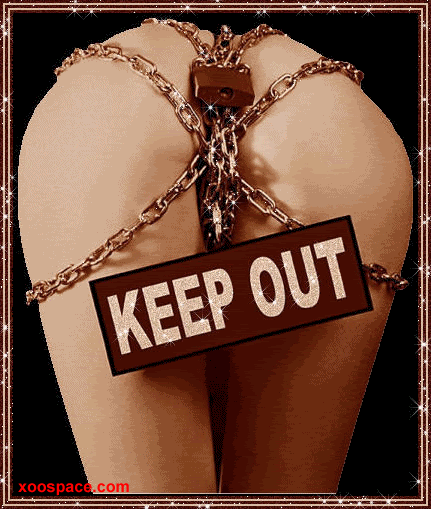 The second group is one who wants everyone else to THINK they write and read the hot, explicit stuff and demand to have it all labeled erotic, erotica, and erotic romance. These folks will often redefine these sub-genres so that their preference is included here, but in actuality what they have in their hot little hands is fantastic sensual romances without the explicit, vulgar language and body part terms needed. They want to be associated with the "cool" group so badly, they try to make everyone believe they are part of it. Unfortunately, these folks are often in for a rude awakening when they try to read true erotica and erotic romances. We will call this group "Smut Wannabes and Posers."
The last group is my personal favorite. Here are the writers and readers who proudly embrace their inner sex gods/goddesses. The sex scenes are SCORCHING hot and leave nothing to the imagination. The love scenes are INTEGRAL parts of the story whether the book ends in a happily ever after or not. This group doesn't cringe when they come across the words "cunt" or "pussy." These people want to barf when they come across flowery terms such as "love tunnel" and "rod of desire." This group wants their sex hot, dirty and a lot of it. Let's call this group "Vixens of Kink."
Can you guess which group I fit into? ;)
So why is there so much confusion and downright heated debates over these labels? Damned if I know. I don't think there is really one or even two good reasons for it. More often than not, it's just the idea of exposure...good or bad...that gets people to label themselves and their work. Look what the media did for Fifty Shades. They labeled it as "mommy porn" and made it out to be this break through in erotic literature. People who don't know any better jumped on that bandwagon. It became cool to be seen with these books in hand or on your Kindle. Never mind there were and are better books out there that better portray the BDSM lifestyle. If Good Morning America says it will curl your toes and it's the best thing since Lady Chatterley's Lover, the lemmings will believe it and there is nothing you can do to change their minds...
...until they pick up another erotic romance novel thinking they will be getting more of Christian and Ana and get a hell of a lot more than they bargained for. They definitely won't find another heroine constantly talking to her Inner Goddess or referring to her lover eating her out as "kissing her down there." Yeah, you can stop rolling your eyes and laughing now. Trust me. It's happening more and more. Some people will come over to the "dark side" and become a Vixen of Kink and others will get so turned off and repulsed, they get their ladies church group to harass and stalk erotic romance authors accusing them of being the "reason there is so many teenage pregnancies." Once again, stop laughing! This actually happened to one of my fellow authors. Nothing like blaming other people for their own parenting failures, right?
Once again, I have to calm myself and get back on topic.
How about we take a look at some definitions put out by Passionate Ink. This group is "the Special Interest Chapter of Romance Writers of America for erotic romance writers." Go ahead and click on their link to find out more, but for today's discussion I'd like to focus on how they define erotic romance and the varying levels of "kink" or heat.
PORN
: these stories are written for one reason and one reason only...to cause sexual titillation. Those who write this are only concerned with getting the reader aroused and "off." Plot, character development and romance aren't even a part of these stories usually, but if they are included they aren't of any importance. Only the sex.
EROTICA
: here the sexual journey of the characters is very important showing all the emotion and character growth throughout the story. There can be a romantic relationship in the story, but it's NOT an integral part and definitely not a requirement to have one. Another key point is that a happily ever after is NOT a requirement either.
EROTIC ROMANCE
: these novels and short stories show the development of a romantic relationship through sexual interaction. Let me say this another way. The sex is a CRUCIAL part of the entire story, character and relationship development. You can't remove the sex scenes without ruining the storyline. Since it is a ROMANCE, a happily ever after or at least a happy for now is a REQUIREMENT.
SEXY/SEXUAL ROMANCE
: here is where our Smut Wannabes and Posers should characterize themselves. These stories concentrate on the romance and how it develops. The characters just so happen to have a little more explicit sex than say a sweet or mainstream romance. Here the sex is not a requirement or an integral part of the story development. It can be toned down or cut out all together without destroying the plot/storyline. As with all romances, a happily ever after is required.
Not every author can write explicit sex scenes, nor should they. You should write what your muse tells you and what you are comfortable doing. You shouldn't market your sensual/sexy romances as erotica or erotic romance if you can't find it in you to type those "dirty" words. Believe me. If you just throw in the F-bomb over and over, you are NOT doing yourself or your readers any favors.
Not every reader will enjoy every sub-genre of erotic romance, and that's just fine. What I don't like to see is a reader totally trash a book because it wasn't their cup of tea. Really? Why pick up a M/F erotic romance when all you enjoy reading are M/M?
So what are the lessons here? Write where your muse takes you and not to fit into a specific label because it's "cool" or "in" at the moment. Make sure you promote your book appropriately so you find your audience. As a reader, find what you love and don't be ashamed to admit it. Whether you only want to read the sweet romances or are into the hot kinky stuff, enjoy it all and tell your favorite authors what you think.
Okay, it's time to turn the stage over to a group of ladies I've adored for many years. Put you hands together and welcome Salt-N-Pepa!